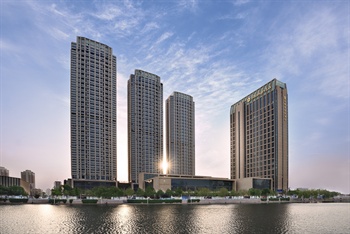 The Shangri-La Hotel Tianjin offers a pleasant stay in Tianjin for those traveling for business or leisure. Free in-room Wi-Fi and convenient access to the Tianjin Railway Station, Ancient Culture Street And Italy Customs Area make this hotel a fantastic choice.
With Tianjin Railway Station just 2km away and Binhai International Airport only 16km away, transportation is very convenient. Transportation around the city is also convenient, with Dawangzhuang Metro Station within walking distance. Famous attraction Ancient Culture Street is just a short taxi ride away.
After a long day of sightseeing, guests can retire to the comfort of the hotel. For guests' convenience, airport pickup can be arranged. For those driving themselves, parking is provided on site.
There's never a dull moment at this hotel, our guests indicate that the facilities are excellent. This hotel is particularly popular with those traveling with families.